Building Tomorrow's Technology Innovations to Redefine Healthcare
At Germantown Technologies we are constantly evolving and innovating to help our portfolio companies outpace the market. We build platforms that enable clinicians to make the best decisions for their patients at the most crucial times in the patient's journey.
We build actionable insights using an AI-powered data science platform and advanced visualization approaches, like enhanced graphics that make the product easier to understand for the end user, and technology tools.
We are a team of passionate industry leaders who have come together to partner with the worlds leading healthcare technologies and help them redefine healthcare as we know it.
Data Management
Enterprise data lake, Cloud-based architecture, Data integration, Master data management, Business intelligence and analytics, Machine learning, Data governance
Application Development
Population health systems focused on value-based care, Specialized case management capabilities, Interoperability, iOS and Android patient-facing apps
Technology Strategy
Selection of optimal technologies to meet business needs, Vendor evaluation and selection, Build vs. buy, Solution architecture, Implementation project management
Technology Infrastructure
Cloud application management and support, Equipment purchasing, Inventory control, Voice over IP, Office automation, End-user support
Information security
Security governance and policy, Security system acquisition / development / configuration, Access management, Incident management, Compliance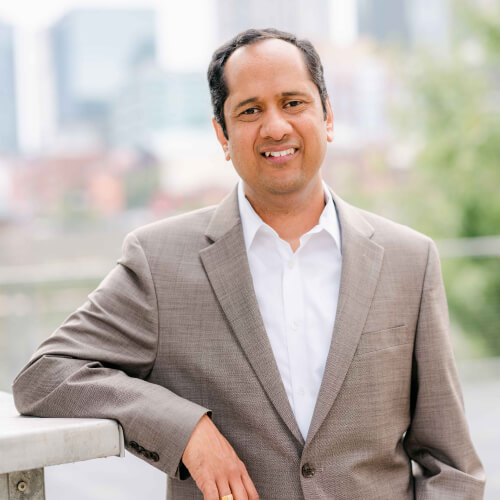 President
Read Bio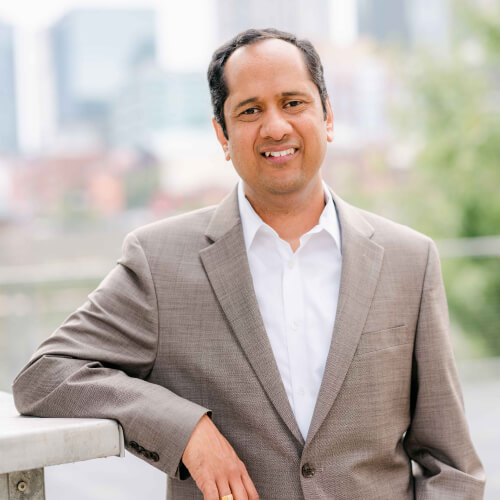 Ananth Ramkrishnan
President
Ananth is the Technology Operating Partner at Rubicon Founders and President of Germantown Technologies.
Prior to Rubicon Founders, Ananth served as CIO at Zing Health. Zing Health is a start up Chronic SNP MA plan in the mid west area focused on the under-served population. Ananth was Chief Technology Officer at Landmark Health, a risk based provider group managing complex chronic patients. As CTO, Ananth was responsible for all technology assets and built a custom software to manage end of end business process of Landmark including patient engagement, scheduling, case management and electronic medical record. Prior to Landmark, Ananth served as Vice President, Information Technology Outcomes at United Healthcare Medicare & Retirement, managing all technology needs for United's House Calls Program. Ananth's IT platform enabled the expansion of the House Calls Program from six markets to 36 states over a two year period.
Ananth received his Bachelor of Engineering in Electronics from the University of Pune, India and his Honors Diploma in Software Engineering from Aptech, Ltd., India.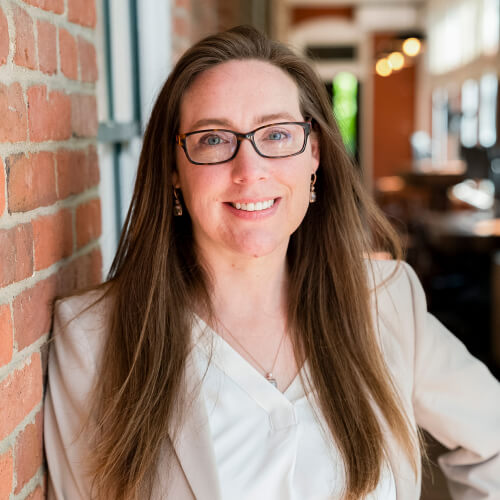 Vice President of Finance & Operations
Read Bio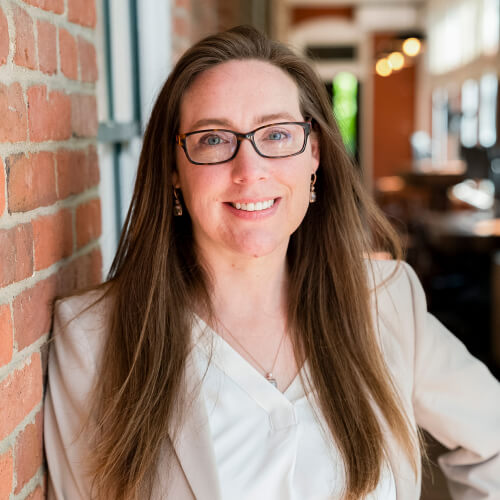 Jennifer Zahn
Vice President of Finance & Operations
Jennifer Zahn oversees Finance, Human Resources and General Operations at Germantown Technologies. She has over 22 years of experience in healthcare finance, accounting, and operations for a variety of public and privately held healthcare companies. Before joining Germantown Technologies, Jennifer served at LifePoint Health and Community Health Systems. At Community Health Systems she completed the integration of more than 120 acquired facilities into the corporate standards for revenue cycle operations and reporting. During her time at LifePoint Jennifer led the conversion of 80+ market hospitals to a standard payment and procurement platform. Jennifer held the top oversight position at LifePoint for the SSC for payment and procurement as well as three payroll service centers that served all LifePoint markets.
Jennifer holds a Bachelor of Science in Finance from Gies College of Business at the University of Illinois.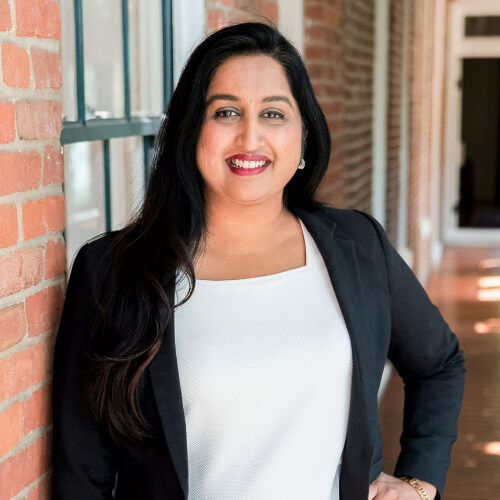 Vice President , Data and Analytics
Read Bio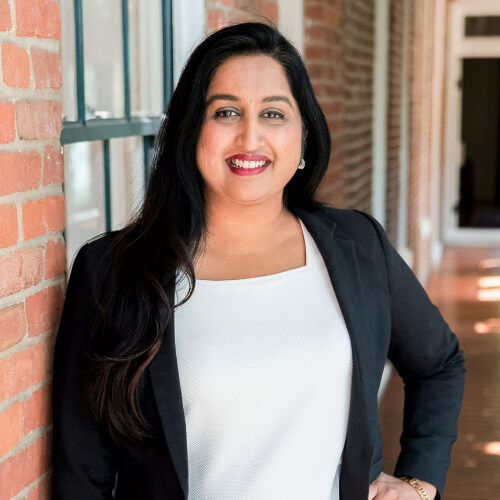 Sruthi Gopalakrishnan
Vice President , Data and Analytics
Sruthi is a results-driven, passionate information technology executive with over 20 years of multi-industry experience in end-to-end data management strategy with key focus in data architecture and analytics. Her expertise includes modernizing legacy systems with new technologies ,transforming business operations with predictive analytics, data architecture and engineering . Most recently, Sruthi was the Head of Data Management & Strategy at PODS, where she envisioned and drove the enterprise data and analytics transformation strategy. Prior to this, Sruthi held senior leadership roles at value-based healthcare companies like Landmark Health and Health Integrated (EXL) where she led the data strategy for population health management, integrations with several large Health plansand HIEs to build best-in class analytics platform that drove the identification and risk stratification of patients.
Sruthi holds a Master's in Business Administration (Information Systems & Finance) from University of South Florida and Bachelors in Electronics & Electrical Engineering from National Institute of Technology, India.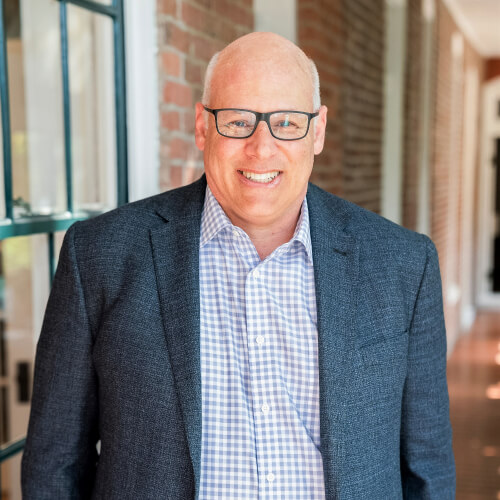 Vice President Technology Strategy and Implementation
Read Bio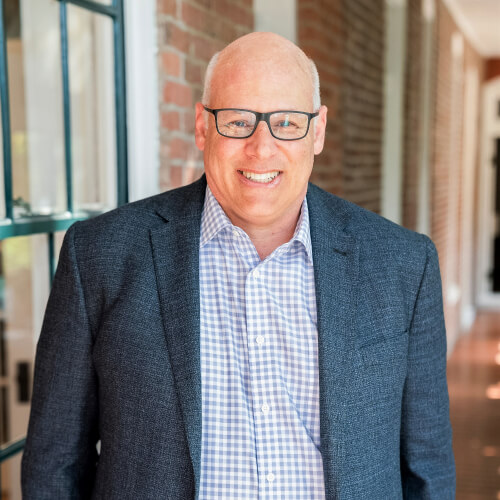 Steve Kotin
Vice President Technology Strategy and Implementation
Steve has a deep understanding of healthcare, developed from more than 22 years of experience as a consultant and an IT leader. He focuses on the intersection between business and technology to drive strategic planning and implement delivery focused project management organizations. Key experiences include conducting developing strategic plans for two Texas Medicaid health plans, leading major transformation / system replacement projects for healthcare organizations, multiple system selections and procurements, and IT senior management. Prior to joining Germantown Technologies, Steve worked at Change Healthcare Consulting, Anthem, First Consulting Group, and LA Care Health Plan.
Steve has a Masters in Health Policy and Management from the Harvard School of Public Health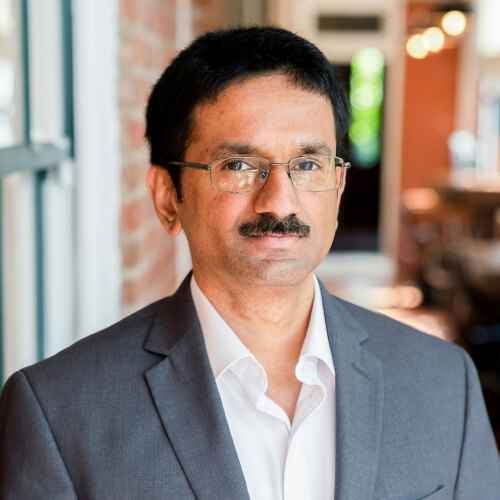 Vice President - Product Engineering
Read Bio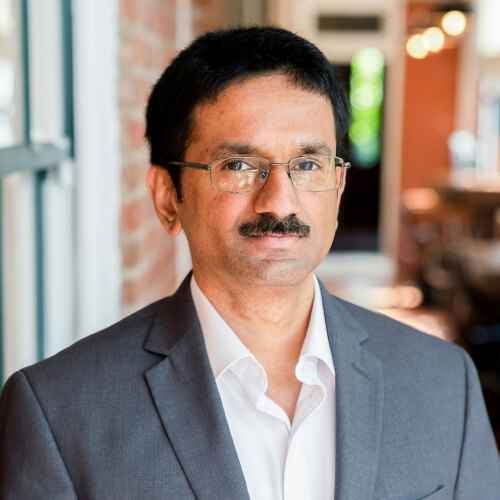 Rajesh Nair
Vice President - Product Engineering
Rajesh has 20 years plus healthcare product development experience leading the product development for Germantown technologies. Prior experience includes leading engineering teams at Landmark health where the team built mobile applications for patients and providers, a custom EHR and scheduling systems, which ONC certified. Prior to that various positions at XLHealth, Optum and UnitedHealthGroup where he led the development of IT systems for scheduling, care management and Housecalls across 50 states in US.
Rajesh has Masters in Computer applications and Bachelor of computer applications.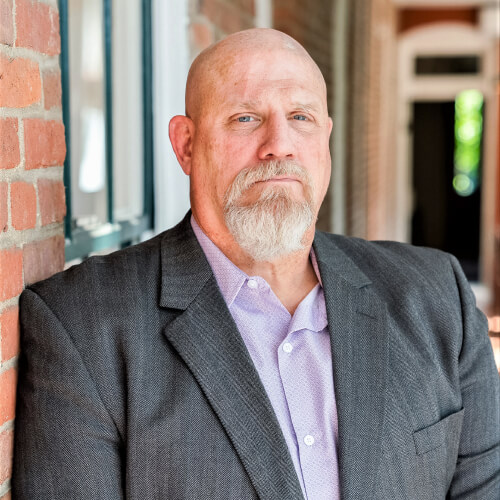 Senior Director Network and Infrastructure
Read Bio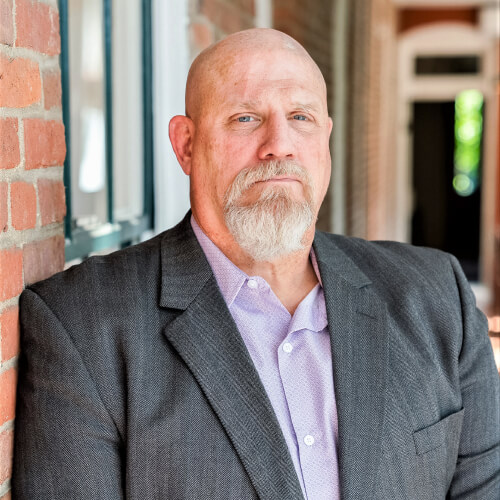 Brian Lawhorne
Senior Director Network and Infrastructure
Brian has over 35 years of IT Infrastructure experience with 13 years in healthcare support. Prior experience includes leading Infrastructure teams at Landmark Health, New Century Health Clarient Diagnostics and FHP where his teams provided support for thousands. Brian also has experience in supporting IT in the fields of Finance, Automotive, Biometrics and Government. Managing teams in both the US and Canada along with managing projects worldwide.
Brian got his IT start in the United States Marine Corps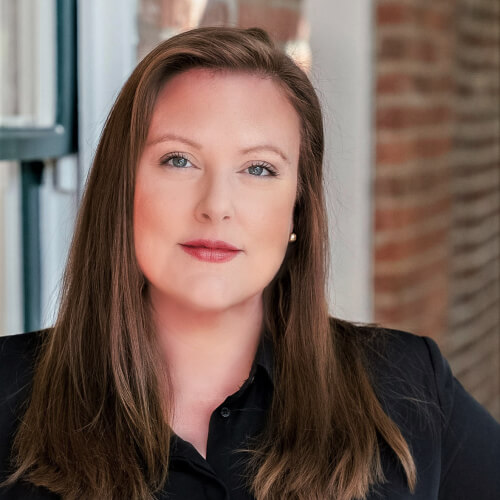 Director of Human Resources
Read Bio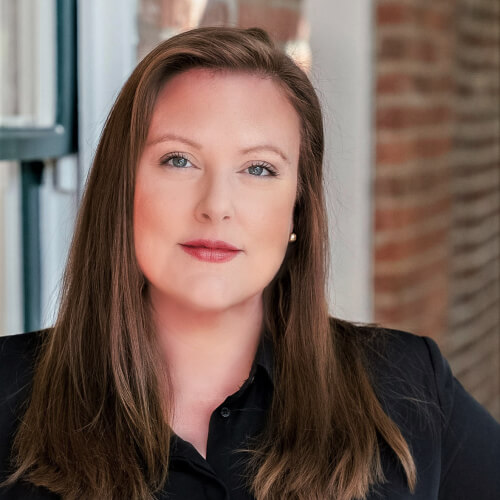 Cathryn Albright
Director of Human Resources
As the Director of Human Resources, Cathryn leads the HR and Talent efforts for Germantown Technologies (GTT). She brings into the position a long-held desire to see the healthcare landscape improve as well as her passion for people, culture, and growth. She first gained an appreciation of the impact that healthcare challenges have on both patients and staff while caring for those with dementia. Since then, with over a decade of multi-industry HR experience both in US-focused and global reaching organizations, Cathryn has held multiple roles in the field to include oversight and leadership of the HR operation and associated staff.
Cathryn earned a Master's Degree in Organizational Leadership from Saint Ambrose University and maintains an active Senior Professional in Human Resources (SPHR) certification from the Human Resource Certification Institute (HRCI).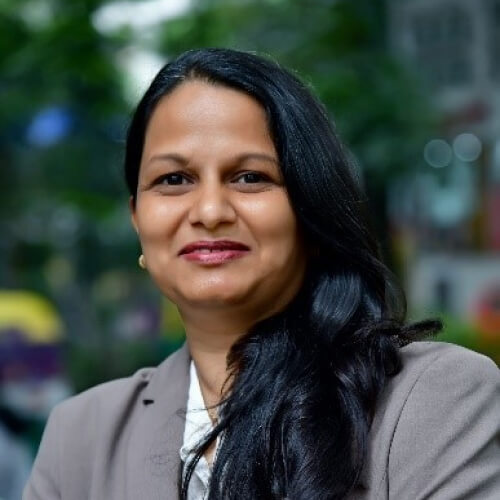 President, Country Head, India
Read Bio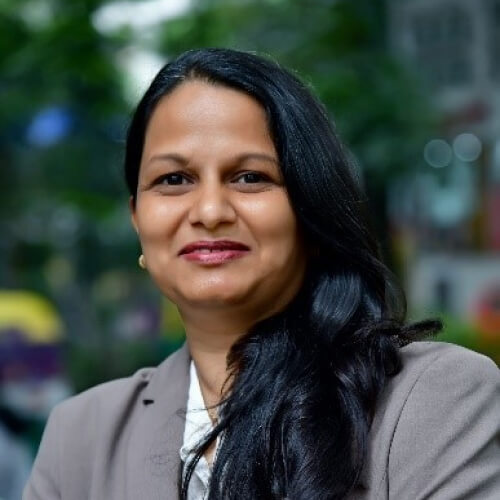 Rashmi Hollikeri
President, Country Head, India
An enterprising industry leader Rashmi comes with more than two decade of experience and expertise, with 16 year being in the healthcare domain. Rashmi has been handling organizational leadership role for Landmark Health, Optum and XL Health. She heads our India operation based in Bengaluru (India). Prior to Germantown Technologies Rashmi served as Vice President/ India Head for Landmark Health Technologies, where she has built and led the team since inception. Rashmi believes in building high performance teams with a culture that fosters supporting and respecting each other, openness to new ideas, celebrating success, using failures as stepping stones, very similar to the way we build our families.
Rashmi has a Masters in Business Administration degree in Systems and Finance and Bachelors in Engineering.
Our Mission
Germantown Technologies, driven to empower our partners' ability to deliver on their promise, engages smart, passionate, and results-driven talent to redefine healthcare by building innovative and meaningful technology solutions.
Our Vision
Germantown Technologies' vision is a healthcare landscape redesigned where clinicians are empowered through innovative and insightful technology and partnerships to provide unparalleled care for their patients.
People
We treat everyone with courtesy, dignity and respect and encourage growth and development.
Innovation
We evaluate and foster new ideas and are willing to try something different and learn from failure. We are lifelong learners who encourage curiosity and questions.
A Drive for Results
We weigh goals and decisions against the company's mission and push for the best results to support our team and partners.
Transparency & Trust
We are fair. We listen and foster communication that provides clarity and understanding. We provide space for two-way dialogue and allow others to be heard.
Rubicon Founders, GTT's Parent Company, is an entrepreneurial firm focused on building and growing transformational companies. Rubicon's mission is to build meaningful businesses that create enduring value by impacting people in a measurable way.
Visit Rubicon Founders
Evergreen Nephrology, a Partner Company of GTT, partners with nephrologists to transform kidney care. Patients living with kidney disease deserve the best care and we are committed to improving patient outcomes and quality of life by delaying disease progression, shifting care to the home, and accelerating kidney transplants.
Visit Evergreen Nephrology
Honest Medical Group, a Partner Company of GTT, empowering clinicians to transform the standard of care, is purpose-built for doctors and patients to improve the care experience and to reduce costs for people with Medicare.
Visit Honest Medical Group